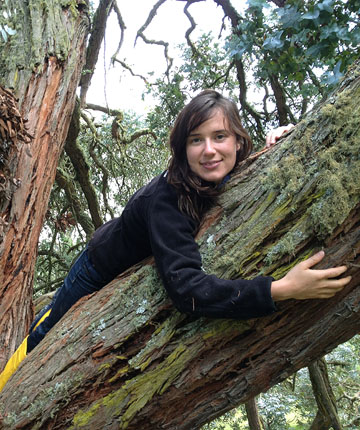 Rebecca Patterson Markowitz
Rebecca studied drawing in Buenos Aires and through The Drawing Studio. She holds a bachelor's in international studies from the University of Arizona, and has studied Spanish in Mexico, Guatemala, and Argentina. Rebecca works with The Drawing Studio's arts outreach programing, and teaches a Spanish-language Drawing Fundamentals course. She also serves as the youth education and outreach coordinator for the Arizona Trail Association, leading students into the Sonoran desert for outings that include sketching and photography. Her line of botanical cards featuring native plants is available in various retail outlets throughout Tucson.

Artist Statement
I am curious about the ways humans interact with their natural environments. Whenever I travel to new places, I look for signs of coexistence, displacement, control, and surrender to native flora and fauna. Within these glimpses into the continual negotiation between humans and wildlife, I contemplate different cultural narratives about the separation or connectedness of humans to nature. In my teaching, we explore the foundations of an artistic practice in an encouraging environment in Spanish. Native and non-native speakers are welcome.