It's more than making art . . . 
It's also about becoming emotionally, spiritually, and physically healthy.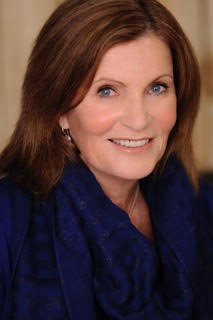 My name is Cynthia Lester, and I am a Drawing Studio student, board member and donor. Today I'm wearing my donor hat to ask if you will join me in making a year-end gift to TDS.
I'm personally grateful because TDS helped change my life! I've been a lifelong, if intermittent, art student; I studied art and English in high school and college. But my world turned upside down when my husband Allan grew chronically ill and I became his caretaker. Grief also took hold of him, and me, as we lost one activity after another. The year following Allan's death was, and still is, indescribable. As the first year anniversary of his death approached, I began to ask myself what I really loved to do. What did I once do for fun?
My heart's desire was to practice art again. So I said to myself, "Self, you're going to The Drawing Studio, and you're going to take the Drawing Fundamentals courses all the way through." And I did!

It's more than making art . . .
No matter the age, everybody approaches art making with their own stories and experiences. At TDS, we don't dwell on our heartache or hardships. Instead, we look at each other's art and we talk about it. We push into new and exciting places of discovery.
The education I've received and relationships I've built through TDS have brought me joy after a very difficult time in life. My art practice has allowed me to return to a place of engagement and inspiration that I'd remembered but hadn't accessed in a long time.
The irony is that engagement and growth aren't always easy. You will be uncomfortable. You will be self-critical. But fear doesn't have to control you. Like me, many students are starting over as artists – and in life! It is comforting to know that TDS has built a supportive and encouraging environment for us all.

It's more than making art . . .
Deciding where to invest your gifts requires thoughtful consideration, and there are many worthy causes. As a board member, I'd like you to know:
The leadership of TDS is always striving for improvement and ensuring our programs are as inclusive and as affordable as possible.
TDS serves 1,500 students annually through our adult and youth education programs. But student tuition only covers half of the cost of delivering our quality programs.
Our outreach programs are free to participants and include art supplies, quality instructors, and designed curriculum. Community partners include the VA Hospital, Primavera Foundation, Pima County Libraries, and more.

It's more than making art . . .
It's an investment in what makes Tucson so special. I hope you'll join me today as a donor. You may make a gift online on our website or through our Paypal link.  Or mail a check to: The Drawing Studio, 2760 N. Tucson Blvd., Tucson, AZ 85716. You may also call TDS at 520-620-0947 and a member of the staff will be happy to help you.
Thank you again . . . I love that we are all showing up and supporting each other! It makes magic.
With gratitude,
Cynthia Lester
Member, TDS Board of Directors